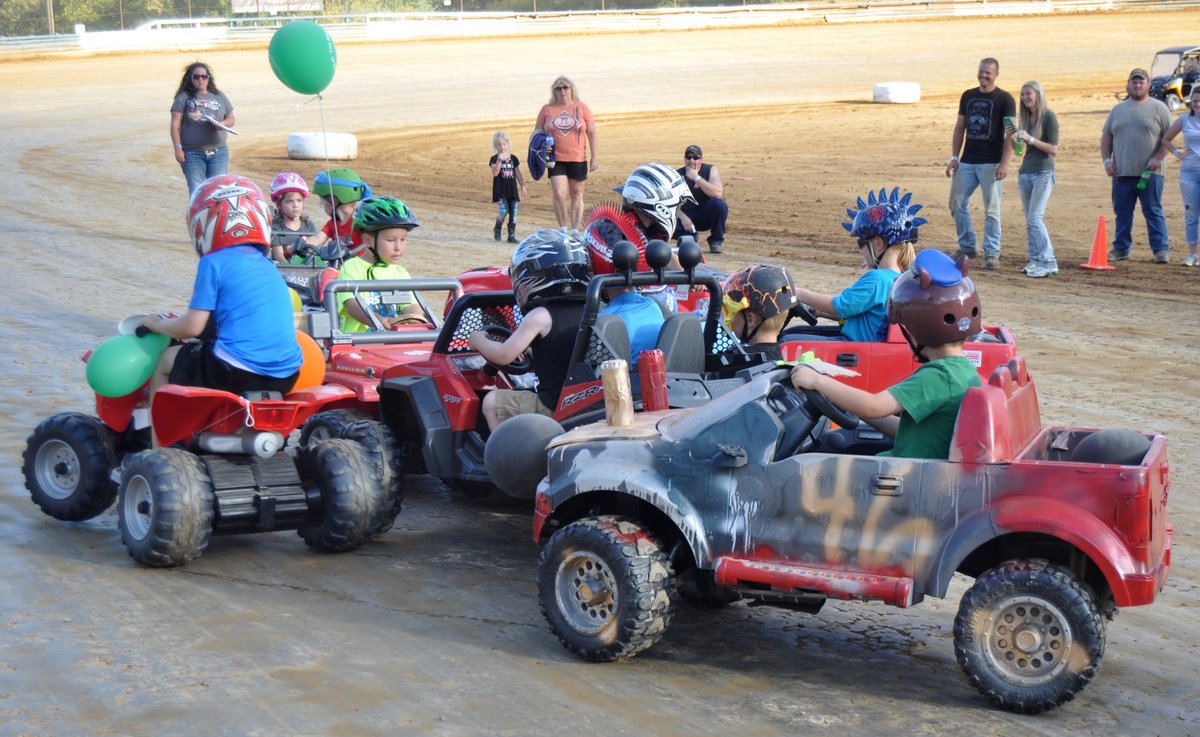 Kids Power Wheels Demolition Derby
Rules and Information
1) Ages 3 years through 9 years old. If there are enough participants they will be divided into two age groups.( 3 yr. to 5 yr. & 6 yr. to 9 yr.)
2) This will be a timed event.
3) All participants will receive an award.
4) One "Best Performance" trophy will be awarded in each class.
5) One parent/ guardian will be allowed on the track with their child during the event.
6) Parent/ Guardian must complete a mandatory registration form and complete a liability insurance waiver for the child to participate.
7) Participant must wear a helmet. ( Bicycle helmets are allowed )
8) Seatbelts are mandatory. You may add a seatbelt if the power wheels does not have one.
9) Derby is limited to 6 or 12 volt power wheel only.
10) All doors and tailgates must be strapped shut. Use zip ties, duct tape or bungee strap.
11) Power wheels may be decorated to look like a derby car but can not be re-enforced. Power wheels must remain stock.
CONTACT THOMAS MOTORSPORT, LLC AT 304-889-3256 WITH ANY QUESTIONS.